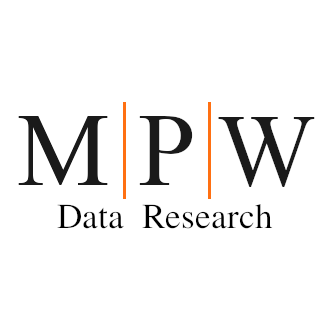 Institutional Investors
wishing to move towards systematic trading sources
AI-Driven Signals, since 2021, for unconventional day-trading
We have approached trading with the First Principles Methodology, a pattern of thinking derived from physics, which means reducing every problem to its fundamental truths and reasoning bottom-up from these truths rather than by analogy.
We offer services to banks, wealth managers, family offices, discretionary fund managers, IFAs, and insurance and pension companies. Our API integration also makes solutions available to neo-banks, digital platforms and fintech.
Discover our Quarterly Metrics & Sharpe Ratio
Identify unconventional alternatives, easy to use, to operate in an extraordinarily complex world such as trading—unsophisticated ways but practical and for everyone.
We use Data Science and Artificial Intelligence to publish our NYSE Daytrading Best-Stocks BULLETIN every day, allowing you to deal with the investment unconventionally, with the certainty of always being liquid at the end of each session.
The Bulletin is published 5 minutes after the exchange's opening, with up to 10 potentially profitable stocks for that day. It requires only 1 transaction, at the time of publication of the Bulletin, with the closing of the transaction 30 minutes before the end of the session. The use of financial leverage is not envisaged.
To exploit the Bulletin data in real-time, we have defined an integration for Metatrader (4 and 5). MPW plans to make the data used in any format that is useful to the Institutional.
On the web, many companies have sprung from a problem that a larger network hasn't solved. Some examples are Figma, Miro, Slack, Instagram, Canva, Airbnb, BeReal, Netflix, and Tinder. Innovation does not involve creating something new but is often slightly different from something that already works and fails to satisfy its users 100%. Often this is a small segment, perfect for settling for. This is what MPW observed and to which it committed its research.
A – Lazy Traders – who want to have the benefits of trading but do not want to learn, having to spend hours in front of the PC, having to pay time updating, etc.
B – Longevity Risk -who need passive income to save more to build their distant future.
C – Recovery of Inflation – that erodes money. The first goal is to recover it, and the second is to have an income comparable to the S&P 500 as a benchmark.
D – Liquidity Defender – to raise the profitability of liquidity by investing it for less than 6 hours on weekdays and keeping it cash as a standard condition
How MPW Research works
Our bulletin identifies the sessions' stocks daily without human intervention and considers only mathematical aspects, excluding rumors, trends and forecasts.
MPW Research challenge is about producing everyday evidence that even trading machines supersede humans. Our algorithm achieves a high accuracy ratio on trading days.
Our algorithm was designed in 2020, coded, tested and finetuned until Sept 2021. From this date, we began a long validation process, showing excellent results below.
Quarterly Metrics
We developed a Quarterly Metrics table grouping results per quarter.
Quarterly Metrics is available since 2021's fourth quartile.
Sharpe Ratio
We developed a Sharpe Ratio table grouping results per quarter.
Sharpe Ratio is available since 2021's fourth quartile.

Professional
resources and support
Helping you outperform and deliver value to clients.
Our research goes on, in order to further improve the algorithm success ratio.
Hystorical data are made available on this site so you can study them throuughly.
Every day we publish yesterday's data.
Tailored
solutions
Our tech team is looking forward to answer your question, listen to your requests, help you improve the way you want to use our Bulletin data.
Our roadmap moves toward adding support for the major world stock exchanges. We're open to supporting you in speeding up the Exchange you're most interested in working with.
1st Solution: Client directed
Your clients subscribe directly to our platform.
You earn a monthly reward until your client renews their monthly subscription
You can use your brand, logo, and colors.
3rd Solution: Nominee
Set up a white-label agreement to act on your client's behalf.
Subscribe on behalf of your clients.
You maintain exclusive access to our platform.
2nd Solution: Advised
Co-manage your clients' subscriptions on our platform hosted on your platform.
You are the intermediary.
Share full access to data.
API Integration
Build a unique experience around your clientele.
Create your customer's experience – from onboarding to distribution.
Monetize your clients more.